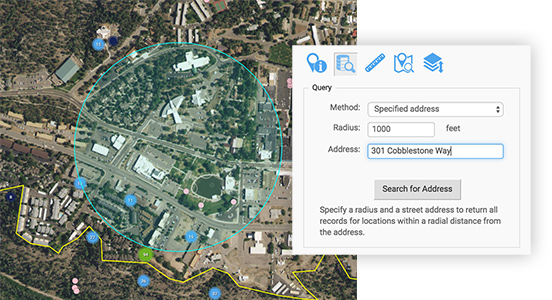 Find environmental data near your neighborhood.
Search by an address, set of coordinates, or just draw shapes to identify environmental samples taken near any location or area. You can search for all data, or filter to only show data related to a specific sampling program, regulatory limit, or type of sample (such as drinking water or biological materials).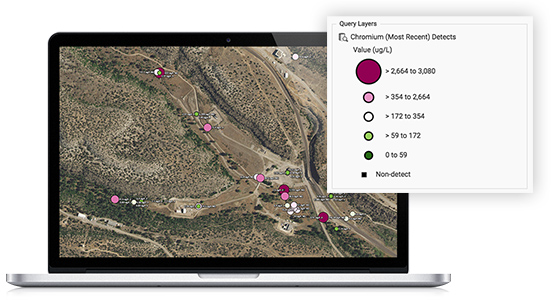 See trends and compare locations.
Apply graduated symbols to your database search results to highlight relative concentrations of results using fully customizable symbols. View the data in tables to examine historical results— or run multiple data searches to create separate layers, then easily toggle through the layers to see changes over time.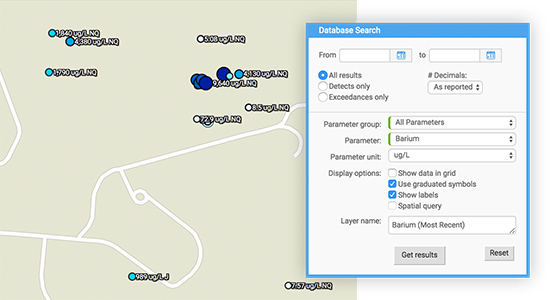 Search for specific field measurements or chemicals, on a specific date or over time.
Interested in a specific contaminant or measured levels of a particular parameter? You can see the latest analytical results for specific chemicals, groundwater levels and field measurements (like pH or flow), or any results that have exceeded regulatory limits or other standards.
Customize, save, print— unlimited ways to see and share data.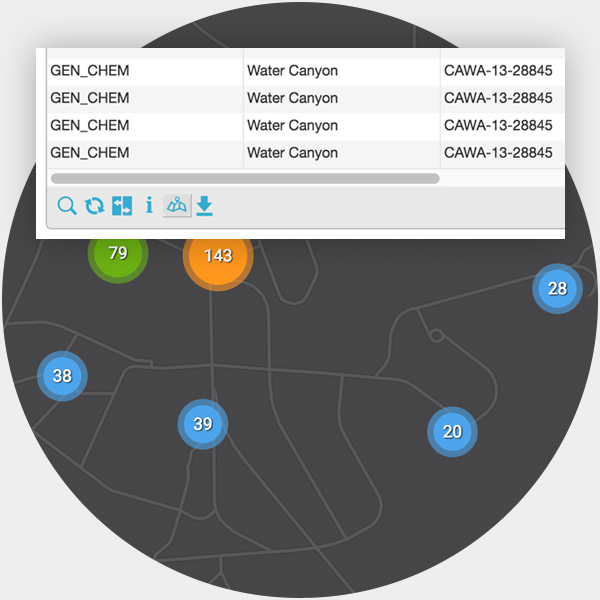 Instantly map results from any Intellus query.
Click the
(Show locations on map) button at the bottom of most results tables to instantly see the locations and applicable results in a map, where you can view related data or run new queries.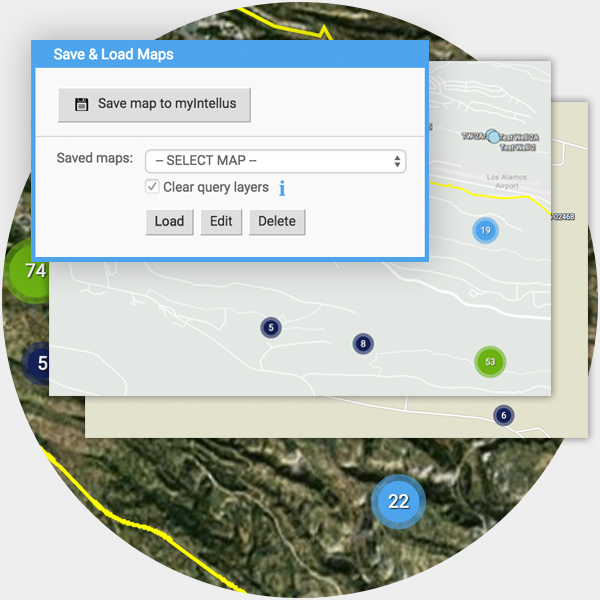 Save your maps for one-click access later.
If you have a myIntellus account, you can save your map search results or otherwise customized maps. Easily access your saved maps later with a single click from your myIntellus dashboard.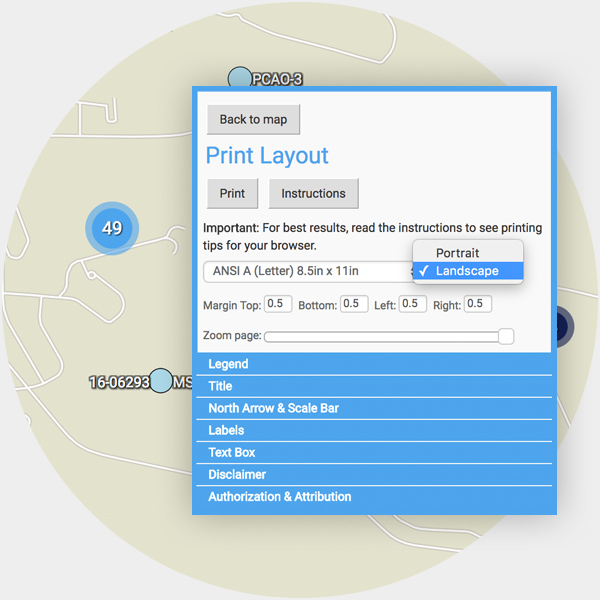 Print your customized map in multiple formats.
Add custom titles, captions, and other map features, then print your map in a variety of sizes and formats. You can also move, scale, or rotate individual labels to highlight items of interest.
Learn how to navigate, customize, and run simple or complex queries with comprehensive video tutorials.
Start exploring Los Alamos area environmental data now!